The Site
Duke's Vineyard is situated at the western foot of the heritage-listed, ancient granite Porongurup Range in the Great Southern Wine Region. Our site currently consists of 10 hectares of Riesling, Cabernet Sauvignon, and Shiraz vines — varieties beautifully suited to the region.
The original owner, Duke Ranson, primarily chose the site by way of aesthetics: stunning views, a unique position at the western foot of the ancient range, and serenity; but also for practicality: water supply that includes a pure, spring-fed dam and run-off from the national park, and soils with good drainage yet ample water retention ability.
In this captivating corner of the Great Southern, where the cool climate and unique geological makeup converge, Ben and his team are continuing Duke's tradition of growing the finest quality fruit to craft wines of exceptional quality and distinction.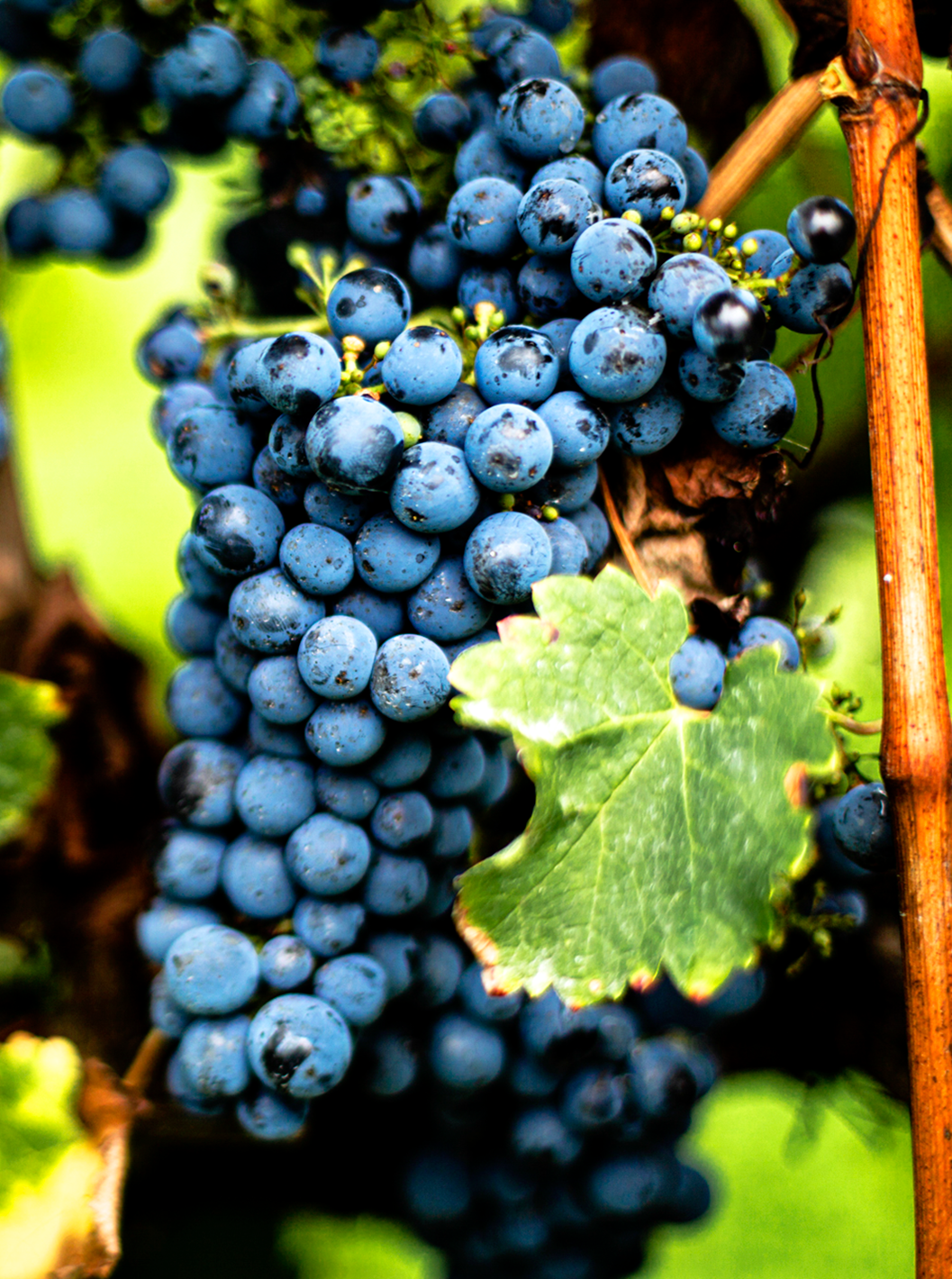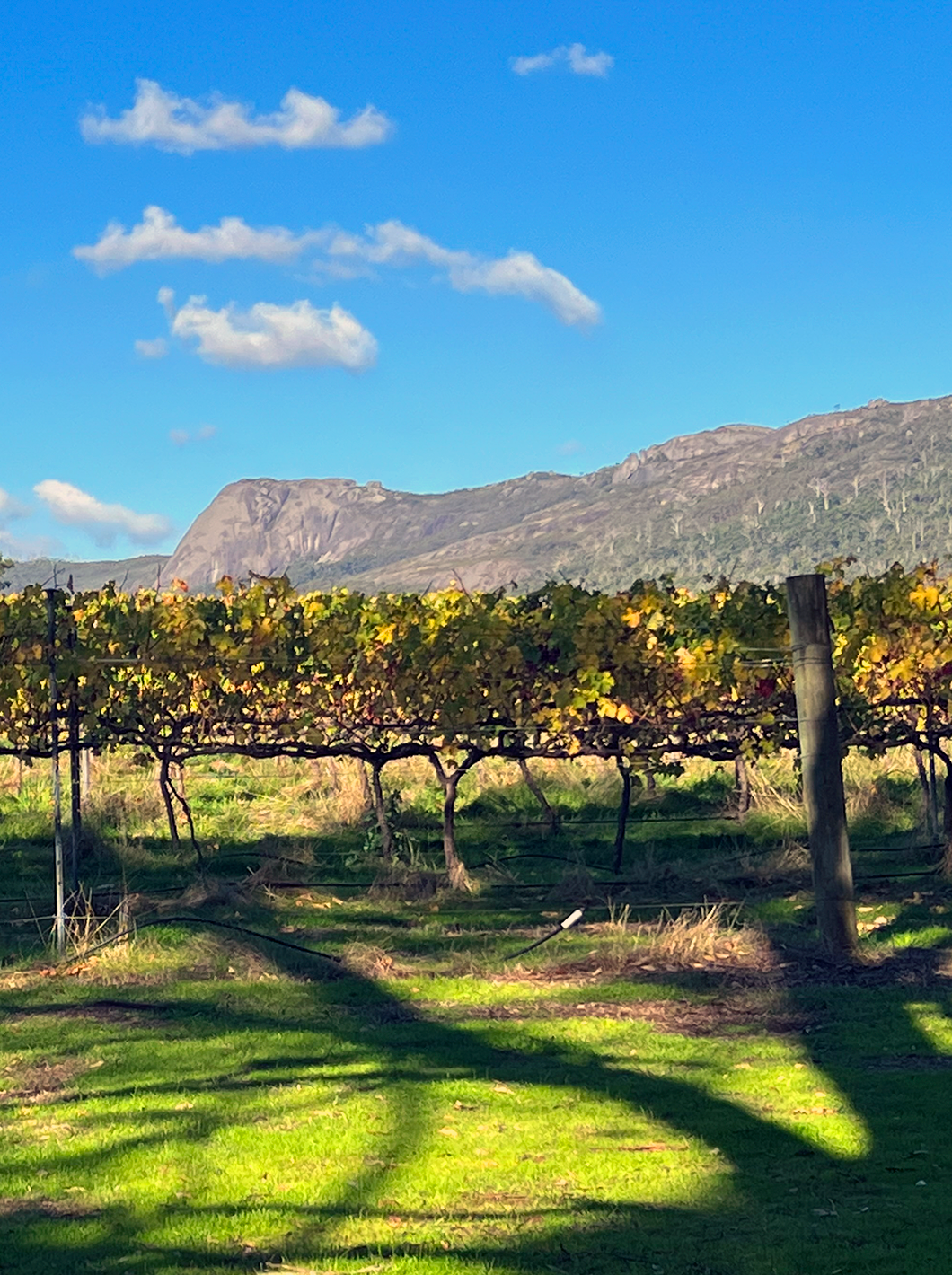 The Porongurup Sub-Appellation
Nestled at the base of the Porongurup Range near the Southern Ocean, the Porongurup sub-appellation of the Great Southern Wine Region boasts an ideal microclimate for grape cultivation. The range acts as a natural barrier, sheltering from strong winds, while the ocean's influence moderates temperatures, ensuring a slow ripening period and distinct mineral characteristics in the wines.
A unique climatic feature, the nocturnal thermal zone, creates optimal ripening conditions and reduces frost risk. The region's diverse soil types, including karri loams and loamy gravels, contribute to its reputation for exceptional cool climate wines, notably pristine Riesling, Chardonnay, Pinot Noir, Shiraz, and Cabernet.
The Great Southern Wine Region
The Great Southern Wine Region of Western Australia is the most ancient, most isolated and largest wine region in the world encompassing 1.7 million hectares. Nearly 2.8 billion years old, it is firmly placed in the heart of the First Nations people's Wagyl Kaip region of Noongar boodja (country). Isolation and a cool climate have elicited a calling. Near perfect conditions for grape growing has lured some of the most creative and talented winemakers to call this land their home and become part of its ancient story.
In the 1960s, the Great Southern was instrumental in the establishment of modern winemaking in Western Australia. Today, worldclass wines are crafted across its five sub-appellations — Frankland River, Mount Barker, Porongurup, Denmark and Albany — each with a unique style that is gaining a reputation of global significance.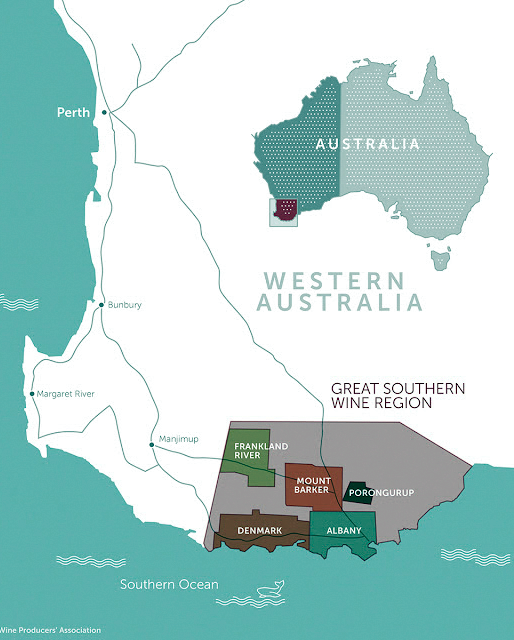 Come Visit Us!
Our Cellar Door is open for tasting Friday through Monday from 11:00AM to 4:30PM and by appointment. As a family-run winery, we spend our days tending vines and producing wines. If you would like to visit outside of our normal opening hours, please book an appointment so we can be sure to set aside time to explore the rich history and unique expression of our wines with you. We look forward to welcoming you to our Cellar Door and Art Gallery.
Buses by appointment only please. We are closed on Christmas Eve, Christmas Day, New Year's Day, and Good Friday.